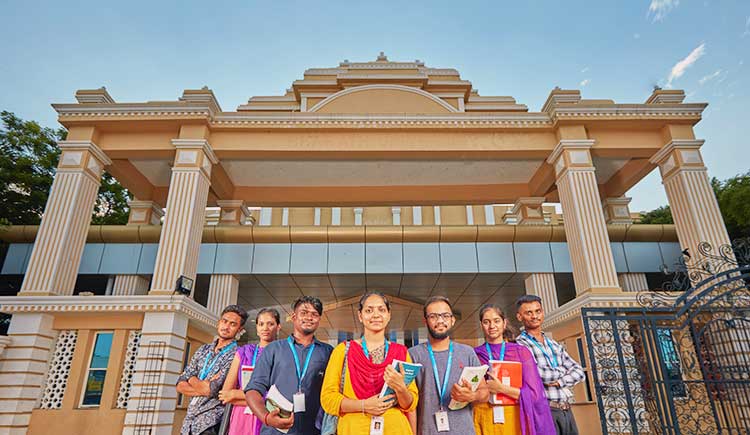 Admission @ BIHER
Bharath Institute of Science & Technology stands among the top ranking institutions with ever expanding international reputation for the abundance of care provided to/for our students. Our evolution since inception in 1984 as engineering college in chennai, has been influenced by understanding the needs of our students and the competitive world we prepare them at Bharath Institute of Science & Technology to face the challenges.
BIHER | Arts Science Admissions 2022 - Top Reasons why you should choose us
Bharath is on an acreage at the center of the city, making it easier to commute.
As many as 15 departments in Engineering alone. Joint research, summer internships, industrial visits for adding tremendous value to a student's profile.
Multi-cultural campus offering safest stay for the students. It is in fact a home away from home!
All elemental needs present at our campuses and residence.
Internships, study tours, seminars for a wider outreach.
Over 2000 students placed in Leading companies in India & Abroad every year.
Scholarships worth more than 20 crores to encourage achievements of every individual.
Sponsorship and Training for participation in National and International events.
Corporate & Campus training and placement programmes conducted during the entire course period.
World class labs, workshops backed by experienced staff in assisting practicals.